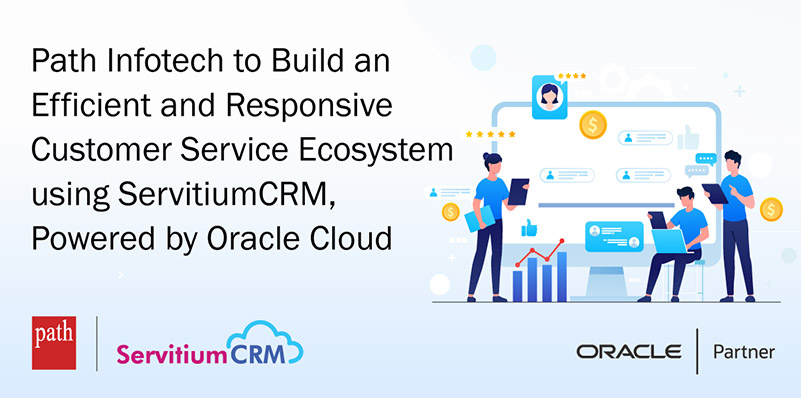 ServitiumCRM, a modern customer service platform is now available on Oracle Cloud Marketplace

Path Infotech, a leading technology solutions company and a member of Oracle PartnerNetwork (OPN), today announced that ServitiumCRM, its Next Generation Customer Service Management platform, has achieved Powered by Oracle Cloud Expertise and is available in the Oracle Cloud Marketplace.
ServitiumCRM is a state-of-the-art, comprehensive, and future-ready customer service CRM platform. It is empowering organizations by helping them develop consistent, efficient, and responsive customer service models that will improve user experience, boost employee productivity, and promote end-customer retention for enterprises.
Powered by Oracle Cloud Expertise is achieved by OPN members who deploy solutions on Oracle Cloud Infrastructure (OCI). OCI is a next-generation cloud that enables companies to run complex and demanding workloads at scale. OCI is an obvious choice for Path Infotech to move and modernize ServitiumCRM on the cloud. With OCI, ServitiumCRM's customers will get the agility to scale without downtime, higher efficiency, and greater price performance backed by comprehensive SLAs, all the while leveraging OCI's security-first approach.
Read more