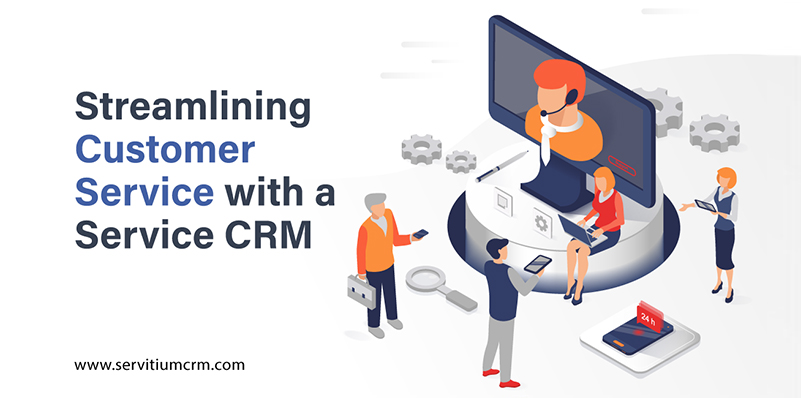 Providing an exceptional customer service has become an essential aspect of winning and retaining customers in this digital age. In order to provide the best customer service and experience it is paramount to streamline business teams and operations, and this is where the use of a service CRM comes into play.
A service CRM can provide an organization with many features like tracking customer data, managing complete customer and install base information, managing inventory levels, automating field service operations, or even extending its feasibility to call center users, retailers, and franchisees. CRM is very important for an organization because it helps the management to elevate customer service and experience. It can be leveraged to build a customer centric approach as it provides a centralized location for managing all customer information and interactions.
Improving customer service is a multi-layered process and once a CRM is implemented, it can enable customer service processes from active to proactive to predictive steps in taking care of customer service. Some of the ways in which a CRM can help businesses to provide streamlined customer service are –
Centralized data management
A service CRM would help in taking care of all customer data and interactions on a single platform. It would allow service teams to streamline internal processes by having a single view of the customer, products and parts information, warranty information, and tracking service history. It can also provide all the important information associated with the install base including make and model, type of product, date of purchase, etc. This helps in leveraging the benefit of managing all the necessary data at a centralized location.
Read more